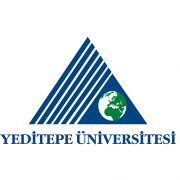 PRESS RELEASE
Yeditepe University is Training International Baccalaureate (IB) Teachers
Yeditepe University provides training for teachers who will teach an internationally recognized high school diploma programme
Nowadays, the desire of students to have an internationally recognized high school diploma has increased the interest in International Teaching Certificate Programs. In Turkey, 50 private and 5 public schools provides the opportunity to the students to study in International Baccalaureate (IB) diploma program. However, private schools have difficulty in finding qualified teachers to teach in this program.
Yeditepe University was accredited by the International Baccalaureate Organization (IBO) and became one of the 37 universities that offer the IB Certificate in Teaching and Learning (DP) worldwide. Thanks to this certificate program, which exactly coincides with the four main principles of the Faculty of Education: internationalization, multifaceted education, inquiry-oriented teaching, giving importance to practice, knowledgeable and skillful teachers are trained.
Second Term is on September 21st
The IB Certificate in Teaching and Learning (DP), a program recognized by the IBO, aims to provide teachers with the knowledge and competencies required to teach in the IB Diploma Program. As the participants complete this first and only post-graduate certification program in Turkey, they are awarded with a certificate issued by the IBO.
The certificate program, which gave its first graduates last spring, will start its second term on September 21st.
Who Can Apply?
Every teacher who has an undergraduate degree in the following programs offered by Faculty of Education:  Teaching English Language, Teaching Mathematics, Teaching Turkish Language and Literature, Teaching Biology, Psychological Counselling and Guidance, Computer Education and Instructional Technology, Business Management  or  has an undergraduate degree in related programs with a teaching certificate recognised by the Ministry of National Education, can enrol to the program. For application, a minimum GPA of 2.5 and an English proficiency test certificate are required.
What Does the Program Include?
Within the scope of the program, the participants are offered 3 core courses, in which they discover the mission and philosophy of IB, program development processes, teaching and learning in IB programs, assessment in subject specific courses within the scope of the IB Diploma Program. In addition to these three courses, which are defined as pre-requisites for other core courses, participants also take 2 compulsory courses related to their special field education and an elective course according to their interests.
Internship Opportunity at İSTEK Schools
Within the scope of the certificate program, teachers have the opportunity to observe IBDP courses and practice teaching at İSTEK Acıbadem Schools and İSTEK Atanur Oğuz Schools. Within the scope of the program, teachers are also expected to conduct action research studies in IB schools and present their findings in writing. In this context, Yeditepe University continues its efforts to sign new cooperation agreements with other well-known IB world schools in Istanbul.
Detailed information can be obtained from http://egitim.yeditepe.edu.tr/en/global-teaching-certificate-program